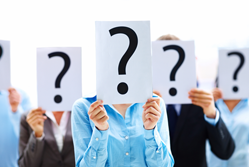 There's increasing awareness of how social media can help businesses establish effective communication with their customers. The number of companies who have connected via LinkedIn, gathered friends/fans on Facebook and Tweet regularly on Twitter is rapidly growing. Added to this, articles abound stating that business leads generated using inbound social media methods offer significant financial savings over traditional outbound marketing techniques.
Many large businesses have found communication via social media channels has increased brand awareness, loyalty and that all-important end product, sales. More and more of the larger companies either allocate dedicated staff or use external agencies to manage their social media channels. However, I talk to many small to medium-sized businesses who seem to hold the opinion they can go it alone.
Getting started with social media
Certainly, getting started with social media is fairly easy, there's usually someone who knows someone who's set up an account on Facebook, Twitter or LinkedIn. Social media channels are free to set up and there are free tools to measure the effectiveness/reach of your social engagement. In fact getting a social media presence established successfully is fairly straightforward, or so it would seem.
I would venture to suggest that whether you DIY or employ someone else to do it all for you, unless you have an understanding of the overall aim of your social media interactions and know where your customers are likely to hang out, you could end up rather disappointed. The bottom line is that you need to establish a strategy.
The right and wrong way to use social media is not defined and there are no blueprints to follow for success. Unfortunately, too many businesses are not getting their approach and method right. If you're already using social media in your business, answer the following five questions honestly:
• As a user of social media for business, are the returns measuring up to your expectations?
• Are you confident you understand the available features of the social media channels you're using?
• Do you know why you're using social media, beyond a general notion you should be seen to be connecting with people?
• Do you connect with people in a random and spasmodic way, when you get some free time?
• Are you actually engaging with your connections in conversations or just shipping out messages to them on a regular basis?
You're far from alone if your answers give you pause for thought. Just because social media is free to set up doesn't mean the knowledge of how to use it effectively comes as part of the package.
Sue Collini is director at Website Wings, offering social media advice and training.