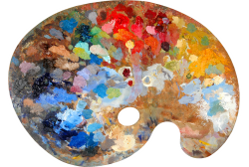 All too many products or services are seen by the marketplace as being very similar to one another and as a consequence they're treated as commodities.
Most people, for example, consider one motor insurance policy to be much like many others, one brand of petrol or diesel to be much like the others, one Windows computer as much like many others, one accountant, lawyer, banker, IFA, web designer, printer or utility supplier to be much like many others, one hotel much like many others, one airline much like many others and so on.
The commodity trap
Even in the best of times nobody wants to pay more than they have to for a product or service. So whenever your customers believe that they can get products or services that are similar to yours from other sources, your product or service becomes a commodity and your prospects and customers will always tend to shop around for the best price. And in today's world of online search tools and web-connected mobile devices anyone can easily compare your prices with others in a matter of seconds, wherever they are.
In a commoditised marketplace whoever charges the best price for a given product or service tends to win. And if you don't want to lose out, you have to be prepared to match prices.
What will the market bear?
But if you manage to set your product or service apart from all the others out there, you can charge what your product or service is really worth. Differentiation, as in so many things, is the key.
The question then becomes "what will the market bear?"
And in many cases it's a lot.
What's a Lexus worth?
You can buy an entry-level Lexus car for around £23,000 and they go up to £90,000 for the LS 600, without extras. Then Lexus introduced the LF-A supercar at £330,000. That's around 50 per cent more expensive than the most expensive Ferrari or Lamborghini, and on a par with the most expensive Rolls Royce Phantom.
If you think of a Lexus LF-A as "just" another Lexus, £330,000 seems like a ridiculous price. But that's before you see how it's made; what it can do; the astounding attention to detail; and above all how it does what it does so well. To hear one is to want one. And to drive one is to want one even more. So can it really be worth £330,000? Let's just say that the entire planned production run completely sold out within two weeks. And I'd have one in a heartbeat, given the chance, in preference to any Ferrari, Lamborghini, or Porsche. It is SO astounding that anyone who is truly passionate about cars, and can afford it, will likely part very happily with the value of a suburban house to own a Lexus LF-A.
What's your talent worth?
What about professional services? There are plenty of reports in the press of top lawyers with specialist expertise and high profile clients earning millions of pounds a year. Top PR consultants like Max Clifford make millions looking after clients such as Simon Cowell, Kerry Katona, Freddie Starr and Rebecca Loos. The market will happily pay a fortune for anyone who can demonstrate that they're not a mere commodity like so many others in their field.
So what is your talent and thought really worth?
Why is some talent worth so much?
And what can you reasonably charge?
Those are great questions. But before you answer them, consider this story about Pablo Picasso.
A pricing lesson from Picasso
A woman was strolling along a street in Paris some years ago when she spotted the world famous painter Pablo Picasso sketching at a sidewalk cafe. She plucked up the courage to approach him and asked him if he could do a sketch of her and charge her accordingly.
Picasso obliged, and minutes later she was the owner of an original Picasso.
She then asked what she owed him.
"Five thousand francs" he replied.
"But it only took you three minutes," she politely reminded him.
"No," said Picasso, "It took me my entire life."
The point is, if you're not just seen as another commodity you really don't have to charge by the hour like everyone else does. You can often charge by the years. And if you're good enough, plenty of people will happily pay a premium for your special expertise, because like an original Picasso for FR5,000, it is still represents amazing value.
Charge for knowing where
It's like the man who suffered from a persistently squeaky floor in his house. He finally called in a carpenter who had been recommended to him as a true craftsman.
The craftsman found the squeak, set his toolbox down on the floor and got out a hammer and nail. Then he pounded the nail into the floor with three blows. It took all of 30 seconds. But it fixed the squeak forever.
He wrote out an invoice for £95, which itemised what the invoice was for:
Hammering £2
Knowing where to hammer £93
The moral of the story: charge for knowing where.
Robert Clay is an expert contributor to Marketing Donut, the founder of Marketing Wizdom and an entrepreneur, author, speaker and mentor.