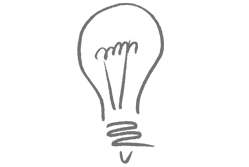 Here is a list of different types of articles you can write for your website or blog. I hope it gives you a bit of inspiration if you are struggling with what to say.
Lists of tips or ideas, like this one. Numbered lists work well.
Reviews of books that you recommend
How to articles
Your comment on news that's relevant to your clients
Why? articles
Articles stating the benefits of your recommended approach
Your response to a question you have been asked by a prospect or client
Articles that state what your clients should avoid like the plague
Add a seasonal twist – refer to a recent celebration or seasonal event
An interview with one of your clients or customers
A critique of someone else's article or opinion, with your view on what works or what does not
Like a journalist, review what you learned from a recent talk, industry conference or event
Ask other experts a question and share their response
A case study on a company you have worked with or who can demonstrate success in your field
Conduct a survey and share the response (Survey Monkey is simple way to do this)
A roundup of topical news for your community
Share slides from a recent presentation you have given (Slideshare is excellent for this)
Feature guest posts/articles from experts in your field
Information on products or services that will benefit your audience
Share or create a cartoon or graphic that sums up your argument nicely.
Experiment. Mix it up a bit. Help, educate or entertain your clients and contacts in different ways. Variety adds to the value.
Have I missed anything? What type of articles work for you?
Sonja Jefferson is an expert contributor to Marketing Donut and owner of Valuable Content Ltd.