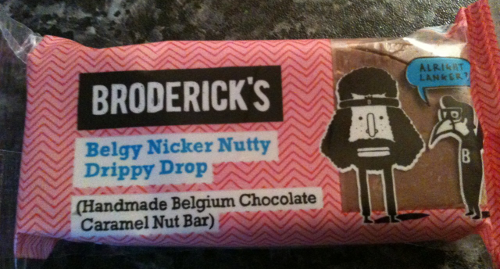 It all started with Innocent Drinks, those crazy guys and their wonderful flights of fancy on their packaging. Cheeky, chummy copywriting was their thing.
And now everyone wants to "do an Innocent". Now wacky wording on packaging - or wackaging as it is now dubbed - is alarmingly prevalent. And the jury is out on whether it is indeed big and clever. Or is it, in fact, completely annoying?
What do you think?
To see some of the worst offenders, check out Guardian journalist Rebecca Nicholson's brilliant blog at Tumblr - http://wackaging.tumblr.com/.
I have to admit, there's one example that I do like. It's on the Pret A Manger Still Lemon Aid bottle. It says: best served chilled (as indeed we all are). This at least has some wit and intelligence and it's relatively low-key.
Other examples are not so subtle. There seem to be two distinct ends of the spectrum with this wackaging malarkey. At one end, you've got the cheeky chappy approach - it's a bit Jamie Oliver, a bit lovely jubbly. Take a bow M&S with your "Purely Pineapple goes large". That is like a bad case of dad dancing if ever I saw one.
Then there's the cutesy stuff that frankly makes you want to stick your fingers down your throat. Step forward food brand Ella's Kitchen with this copy that just begs to be delivered in a baby voice: "My Dad made a promise to me and my brother that he would only use stuff in our products that is natural, is pure and helps make us healthy. I told him everything also has to taste great and he agreed! Ella x"
The bottom line is that these brands are trying to talk to us like they are our best mates. And that's a mistake because they are not, they're businesses. And however much they may claim to be terribly cool and right-on, let's not forget they are actually in the business of making money.
But worse, if our mates talked to us like some of these wacky brands, we'd probably drop them faster than you can scoff a Broderick's Belgy Nicker Nutty Drippy Drop. Now that's a chocolate bar that is simply screaming, "I'm wacky, me!"
Enough already.
Rachel Miller is the editor of Marketing Donut.