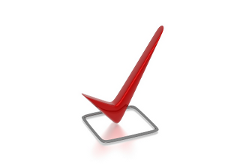 People are searching online for your products or services. But are you being found?
Does search engine optimisation fit into your inbound marketing strategy? Google still gives a weighty 75 per cent importance (or thereabouts) to links in their PageRank algorithm. Even after the Panda update, the only difference is quality, NOT quantity.
If you want your website to be visible, it's to develop quality content and to ensure that your website has quality links linking to it.
Let's imagine for a minute that you are walking down the frozen food aisle in the supermarket. You are looking at all the types of ice cream and frozen yoghurt. There's lots of choice, right? Now make everything free! What will you choose? That's simple - you'll choose the best.
An important message we've taken from this is that Google doesn't buy. People buy. Make sure your content is good for people, first and foremost.
When people are searching for your products or services online, if you don't have the benefit of great brand awareness you need to make your website attractive in other ways. One way to do this is to build quality inbound links. However, Google also now puts importance on visitor behaviour when they are on your site, taking into account things like how long they stay and what pages they click on. The longer someone stays on your site, the more brownie points you'll get from Google.
Building quality content that WILL get linked
So how you do build quality content that will get linked to and will keep people on your site?
Content should be written as though you're going to hand it into an editor to get "red penned"! It should be a great piece of work that you're proud of. Take time on it and as a rule of thumb a minimum word count of 500 words is optimal.
Content can also include video, graphics and slide shows. Mix it up a little, Google likes variety.
If your content is good people will link to it via sites like Digg and Reddit plus you'll keep them on your website longer. People do actually read!
Make sure your pages click through to other pages, internal linking is great for SEO especially if keywords are the hyperlinks. If you've included a great editorial page - and it is where people enter your site from search - then make sure you link through to sales pages or other relevant content depending on what is appropriate.
Think of a search term or keyword phrase like an abbreviated question. Looking at things this way can give you clear battlefield indicators as to what stage in the buying process people are at and can help you to provide appropriate content to those searchers make for a better, quality experience.
Learn from your best competitors. Don't steal content and ideas but take inspiration from what they do that you like and what readers like.
Ask people what content they'd like to see and keep an eye on what people are talking about. If you're a "roll your sleeves up and get stuck in" kind of person, you can find ideas for generating website content right here and there's no time like the present. Start today so that tomorrow people can find your business online!
Sian Lenegan is the founder of Sixth Story, a website and graphic design company based in Birmingham.