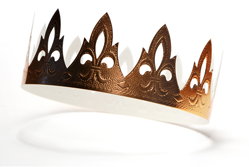 Professional advisers still need to learn that customer is king.
Some accountants, lawyers, architects, bankers and financial advisers can let opportunities and profits slip through their fingers because they don't understand the basics of customer care.
They see themselves as technicians and just don't get the basics of running a business.
First, I want my adviser to understand me. I am a person and I have very specific issues. Show an interest in me.
Second, I want my adviser to understand business.
Third, I want my adviser to understand my business. I have specific problems – problems that are specific to my industry, to my market and to the way that I run my business.
Fourth, I want swift action. The systems used by most competing advisers appear to be relatively similar, so I will accept whatever calculations or recommendations are made.
I want swift actions or, at a minimum, I want the answers to be there when promised… or to be offered a date when work will be completed.  A little courtesy is all that I ask.
Fifth, I want to understand what I am paying for and I want to know how much I am going to pay, and when. Even better, let's go for payment by results.
If an accountant or lawyer charges by the hour, then there's no incentive to work quickly.
Other professional service firms (architects, dentists, doctors) work to a price, so what's the problem? Surely fixed price agreements would incentivise them to work more efficiently!
All I want is an adviser that understands me, understands my business, gives me decisions when promised and explains how they charge. Not much to ask, surely!
Robert Craven is an expert contributor to Marketing Donut. He runs The Directors' Centre and is the author of business best-sellers Kick-Start Your Business and Bright Marketing.
Read more in our dedicated section on customer service.