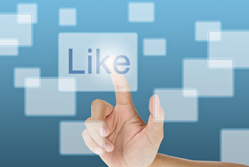 Using Facebook can be a great way of building awareness and, of course, a really effective way of creating a bigger buzz around your business is to run a competition or promotion. But what are the guidelines governing competitions and promotions on Facebook? Sarah Orchard reveals how to promote your business on Facebook without breaking the rules
On Facebook you need to be very careful of how you go running competitions and promotions. There are very detailed terms and conditions to which you must adhere — or face the wrath of the powers that be and risk your business page being closed down.
The bottom line is that Facebook does not want to be associated in any way, shape or form with any competition or promotion, and you as a promoter are not allowed to use Facebook, its functions and features as a mechanism through which to run your competition. Facebook's T&Cs cover any type of promotion that involves the awarding of a prize based on specific judging criteria or a sweepstakes (aka a free prize draw) where winning is down to chance. This means that:
You cannot select at random one of your Facebook fans to receive a prize;
You cannot ask your fans to vote for a particular post or picture that appears on your Facebook page;
You cannot use Facebook to inform someone that they have won a prize.
In order to fully comply with the rules you are required to use a third party app on the Facebook platform, such as Wildfire. That's fine if you're a large corporate, but if yours is a small business like mine, the cost of this is likely to be prohibitive and so negate the whole point of running a promotion in the first place.
I'm sure that there are plenty of businesses who are, by accident or design, flouting Facebook's rules and may be getting away with it, but would you really want to chance losing your business page and the ability to communicate with your fans if you were found out?
My feeling is that if you do want to run a promotion or competition, there's another way that won't be costly, won't require you to jump through hoops, is easy to set up and can be just as effective.
Host the promotion on your own blog and website and you have complete control. The best approach is to create an optimised landing page (also known as a Squeeze Page) and then let people know about it by adding a post on your Facebook page (not forgetting to use Twitter and/or LinkedIn, if it's appropriate).
As long as you don't ask people to actually do anything on Facebook, the act of advertising your promotion and including a link to your blog or website will not contravene any rules. For added peace of mind, you could add a disclaimer to your post, stating clearly that your promotion isn't sponsored, endorsed or administered by, or associated with Facebook in any way.
And of course, the good news is that you are actively driving traffic to your website which should be designed to "move" your visitors gently towards your conversion goals — always a positive outcome!
Written by Sarah Orchard of Orchard Marketing Associates.
More on this topic:
contributor
Sarah Orchard has more than 15 years' top level marketing experience on leading UK and global service sector brands.