November 08, 2013
Why the basic cost of doing business is rising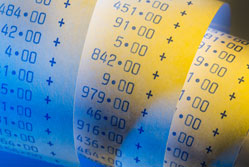 The cost of doing business has continued to increase during 2013, and just 2% of businesses have been able to pass on these costs to their customers in full, according to the latest Cost of Doing Business survey by the Forum of Private Businesses (FPB).
Total business costs are rising 3.5% ahead of inflation, with energy costs still the most common increase among small businesses, according to the findings. As a result, firms are still facing an uphill battle to make ends meet, despite positive signs of an economic recovery.
The survey results show that:
94% of businesses have seen an overall increase in their business costs;
87% of businesses reported an increase in energy costs;
83% have seen a rise in transport costs;
78% have seen a rise in marketing costs;
69% have experienced a rise in the cost of raw materials/stock.
The report also shows that a significant 41% of small business owners admitted to being unable to pass any rising costs onto customers, forcing them to cut their own costs to keep prices static. Just 2% were able to pass on costs in full.
Alexander Jackman, FPB head of policy, said: "The major reasons for increases in prices are predominantly down to transport and energy prices rising, coupled with the continued weakness of sterling for importers."
He added: "Unfortunately, it doesn't look as if there is going to be any respite from energy hikes any time soon, with many of the major players recently announcing significant increases and others expected to follow suit."
While annual inflation has continued to fall from 3% to 2.7%, the research also found that prices have continued to rise faster for micro and SME employers at 6%. 81% of firms indicated that rising business costs have been detrimental to their business. 73% have had cash flow issues as a result and it has had a detrimental effect on 51% of firms when looking to invest. 63% of SMEs said that rising costs have inhibited their plans for growth.
Related resources: