December 13, 2013
UK economy to "bounce back" in 2014, says BCC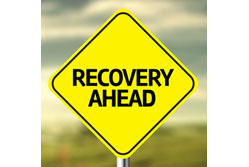 The British Chambers of Commerce (BCC) is predicting a "bounce back" for the UK economy in 2014 and has upgraded its growth forecasts for 2013 and 2014.
However, the BCC has downgraded its 2015 forecast from 2.5% to 2.4% on the basis that recent rates of growth in household consumption may not be sustained in the medium-term.
The revisions for 2013 and 2014 have seen growth forecasts upgraded from 1.3% to 1.4% in 2013 and from 2.2% to 2.7% in 2014. This is mainly due to the stronger GDP growth in Q3 2013, robust growth across all main sectors, a marked increase in household consumption and, in part, due to the strong housing market.
John Longworth, BCC director general, said: "It is really great that next year the UK economy is finally expected to bounce back from the deepest recession in modern times. British businesses have remained determined to compete and grow in the face of difficult circumstances, and the upgrading of our short-term forecast is testament to their sheer hard work, resilience and creativity."
However, the BCC says that strong growth in household consumption will moderate slowly, in reaction to high personal debt levels, and this will work to slow GDP growth in 2015. UK GDP quarterly growth is forecast at 0.8% in Q4 2013, and 0.7% in Q1 2014, then slowing to an average of 0.6% per quarter until the end of 2015.
"We must acknowledge that longer-term challenges are still looming," said Longworth. "As household consumption slows in the medium term, we have to find ways of boosting business investment and exports as rebalancing our economy is critical to our long-term economic future. Young, growing firms, and many SMEs, continue to struggle with a lack of access to available credit, while consumers are getting the support they need to buy homes."
David Kern, BCC Chief Economist, said: "While it was necessary to rely on the consumer and on housing in the early part of the recovery, it must now become more balanced, particularly towards exports, as household consumption will slow. While we forecast a degree of rebalancing, net exports are not making enough progress, and risks still emanate from the eurozone where the present calm could be deceptive."
Related resources: