December 20, 2013
Security is main IT concern for small firms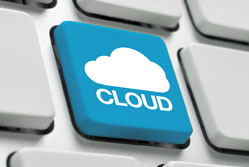 Concerns about all aspects of IT are commonplace among the UK's SMEs, but it is security and data protection that tops the list of worries, according to a new survey.
The poll of British SMEs, by WeWorkEverywhere, finds that 67% of respondents are most worried about IT security and data protection. And, even though cloud services have moved into the mainstream, 60% of those surveyed still feel that security in the cloud is a major concern.
Overall, only 24% of respondents are satisfied with their current IT systems. The research also found that 40% are mainly concerned about IT budgets, 32% are worried about upgrades and on-going maintenance costs, and 34% are not happy about their ability to access files and documents when they are working remotely.
The uptake of cloud services is now widespread according to the findings, with 59% of SMEs using some kind of cloud-based system. The majority are using it for email (33%) and data storage/back-up (33%). Other cloud systems being used were accounting and billing (15%), HR (14%) and CRM (14%).
The report highlights the growing trend for working remotely. The ability to work seamlessly from multiple locations is considered of prime importance to 21%. And 87% of respondents say they regularly work remotely – 37% have worked from hotels, 29% from airport lounges, 27% in cafés and 24% on public transport.
Richard Reggel, head of cloud services at WeWorkEverywhere, said: "For SMEs, both cloud technology and enabling remote working are key focus areas as we move into 2014. Clearly however, security remains a top concern for SMEs – both in managing their own systems and in using cloud-based technology."
Related resources: