October 25, 2013
Number of private firms hits record high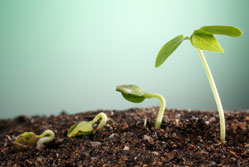 The number of private sector businesses in the UK has reached a new record of 4.9 million, according to official figures published by the Department for Business Innovation and Skills (BIS).
As in previous years, the rise was driven by non-employing businesses – at the start of 2013 there were 127,000 more of these than a year earlier. This growth was offset by the number of employing businesses actually falling by 26,000.
The findings show that small and medium-sized businesses now employ 14.4 million people, with a combined turnover of almost £1,600 billion, representing 48% of private sector turnover. The combined turnover of all UK businesses is £3,300 billion.
The number of private firms has increased by 102,000 since 2012 – almost all in the small and medium-sized business sector. 99% of the new firms employ fewer than 250 people. Those employing fewer than 50 employees make up nearly half of all businesses and account for a third of private sector turnover.
Matt Hancock, enterprise minister, said: "Britain is turning a corner with a record 4.9 million businesses now trading across the country. There are now 447,000 more businesses than in 2010, an increase of over 10%.
"There is much more to do, not least to make it easier to employ people and create jobs. From next April, businesses will receive a £2,000 Employment Allowance discount off their National Insurance bill, effectively removing the tax on jobs for around 450,000 small businesses."
Hancock added: "The government wants to make the UK the best place to start and grow a business. In the autumn it will launch a public campaign to celebrate great British business success stories. The government wants to inspire other small businesses and point them towards the support that can help them grow. It will also launch a new strategy for how the whole of government will back them. This will set out a range of measures to continue helping budding entrepreneurs and existing businesses succeed."