January 10, 2014
Labour pledge to close low-pay loophole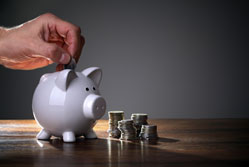 As all political parties sought to win some early ground in the battle for the 2015 General Election, Labour leader Ed Miliband outlined plans to tackle the UK's "chronic dependency on low-skill, low pay labour".
If Labour wins the next election, he has pledged to close a legal loophole which currently allows businesses to pay agency workers lower wages.
The 2011 EU Agency Workers Directive sought to ensure that agency workers received equal pay and conditions. However, a loophole – known as the "Swedish Derogation" – allows companies to pay agency workers less than employed members of staff – often at rates below the national minimum wage.
Writing in The Independent on Sunday, Ed Miliband said, "There is a loophole in the laws around agency work which allows firms to avoid paying agency workers at the same rates as directly-employed staff. This loophole is being used in sectors where levels of employment from abroad are high, such as food production, and now account for as many as one in six of those employed by agencies.
"The next Labour government will work with British business to close this loophole and ensure that agency workers cannot be used to undercut non-agency staff."
The announcement has received a mixed response. The TUC, who have been campaigning for the loophole to be closed, has welcomed the announcement. They claim that the loophole means that agency workers are paid £135 per week less than employed staff.
However, Katja Hall, Confederation of British Industry (CBI) Chief Policy Director, said: "The flexible labour market in this country has saved jobs and kept our economy going during tough times.
"Undermining this flexibility would put the very system which has kept unemployment down at risk. The agency directive was not welcomed by business, and further gold-plating of EU rules can only cost jobs."
Related resources: