December 13, 2013
Historic deal makes exporting easier for SMEs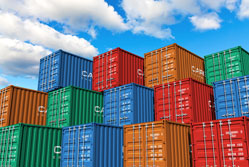 A landmark global trade deal could boost the UK economy by more than £1bn a year, making it faster and easier for businesses to trade between countries.
Announced by prime minister David Cameron at the World Trade Organisation (WTO) conference in Bali, the historic deal is the first of its kind for 20 years.
The new trade agreement promises to bring benefits to businesses across all sectors. In particular, the deal should open up new exporting opportunities for small and medium enterprises (SMEs) which are often the most affected by administrative costs of exporting. Currently up to 7% of the value of global trade is swallowed up by needless red tape.
David Cameron said: "I am delighted that we have secured an impressive global deal worth over £1bn a year to British businesses and £70bn globally. This deal will help boost our exports. If just 100,000 small businesses either start exporting or spread to new markets over the next five years, this would generate an extra £30 billion for the UK economy and create 100,000 new jobs."
He added: "By slashing barriers to trade, this deal will also provide a lifeline to the world's poorest people. Helping developing countries to grow is not only the right thing to do, but it also increases potential markets for us all. So this really is win-win."
The UK has been a key driver behind this deal, with Lord Green, UK minister for Trade and Investment, as a vice-chair of the WTO conference in Bali. He said: "The deal we have agreed here today is good for the UK and even better for developing countries. It will bring real benefits to businesses in every country, in particular to small firms which are hardest hit by the costs of trading across inefficient borders."
The trade deal was one of the final responsibilities of Lord Green, who retires this week. Lord Livingston, outgoing chief executive of BT Group, has become the new trade and investment minister.
Related resources: