October 04, 2013
EU fund for SME manufacturers worth billions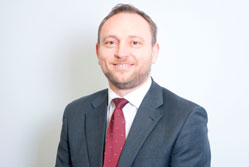 British manufacturers are being urged to get ready for a substantial European Union R&D fund that will go live in January 2014.
The fund is part of the EU's Horizon 2020 package of support services for research and innovation and is specifically aimed at small firms looking to undertake new product development.
Approximately 4.8 million businesses across the UK will be eligible for the fund but, according to Pera Technology, there are more than one million SME manufacturers who are most likely to be successful at securing funding.
Paul Tranter (pictured), chief executive at Pera Technology, said: "This fund presents an enormous opportunity for SME manufacturers across the UK. 1,659 UK business and counting have successfully applied for the £1.2 billion that was previously available under Framework Programme 7, which runs until the end of this year and our intelligence suggests that the funding pot will be even bigger this time.
"For SME manufacturers the time to act is now. Whether they have ideas sitting on the shelf gathering dust, or they are already undergoing feasibility testing – with new product development programmes lasting anywhere from two years up to 15 years in sectors such as aerospace and medical – the chance to secure up to 100% funding for research and development cannot be missed."
The final details of Horizon 2020 should be announced in early December before it goes live in January 2014.
Tranter adds: "One of the big changes this year is that the funding criteria and stages are a lot closer to the market. It's likely that research programmes that don't demonstrate clear commercial potential will prove unsuccessful."
Related resources: