January 24, 2014
Banks are prepared to lend, BBA tells SMEs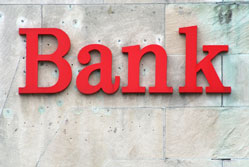 Banks are more willing to lend than small businesses think and funding refusals are frequently turned around on appeal, the British Bankers' Association (BBA) has said.
BBA chief executive Anthony Browne told the BBC that "banks are open for business" and he suggested that more small firms could get finance – if only they would ask.
Research conducted by BDRC Continental has found that only 37% of small businesses planning to apply for finance believe they will get approval from their bank. But more than two thirds (67%) have their loan applications approved, it said. And, even if they are refused, they can appeal against the decision and "40% of the time the appeal works", said Brown.
The BDRC survey identified 270,000 businesses that wanted to apply for finance but never actually ended up doing so. A lack of confidence in their chances of success was one of the key reasons for this.
The BBA has launched a new campaign to encourage more SMEs to borrow from their bank. The campaign will target businesses with a turnover of less than £25m.
Anthony Browne said: "We've launched this campaign to let businesses know that they are a lot more likely to get finance than they think. This matters because more successful loan applications mean more orders for equipment, more new jobs and more plans to expand."
Banks made £11.5bn worth of new loans in the past three months, Browne said, representing a 27% increase on the previous quarter.
But this week the Public Accounts Committee (PAC) pointed out that net lending from banks taking part in the Funding for Lending scheme had fallen by £2.3bn since June 2012. PAC said that the new British Business Bank – launching this year – is likely to drive more lending to business.
John Allan, national chairman of the Federation of Small Businesses (FSB), said: "FSB research for Q4 2013 showed fewer firms approaching the bank for finance. On the upside, more of those that did apply were approved." But he added: "The underlying issue remains that small firms have lost trust in their bank and much more needs to be done to repair the damage."
Related resources: