January 31, 2014
Applications open for SME Growth Vouchers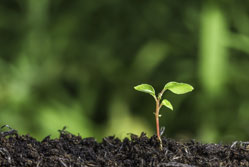 The Growth Voucher programme is now open for applications. This £30 million government initiative will see 20,000 eligible small businesses receive up to £2,000 to help them access specialist business support.
Vouchers will be available to firms with fewer than 50 employees that have been trading for at least a year. They must not have paid for external strategic advice in the past three years and they must be able to match-fund the value of the voucher. Successful applicants will be chosen at random by the Department for Business, Innovation and Skills (BIS).
Help will be available across a range of topics:
improving leadership and management skills;
marketing;
finance and cash flow;
staff recruitment and development;
attracting and keeping customers;
digital technology.
The vouchers will be redeemed through a new marketplace, run by the small business network Enterprise Nation. The supplier will be paid directly by the small business who will then claim the money back from the government.
Emma Jones, founder of Enterprise Nation, said: "At the moment, access to business advice is sporadic and highly variable, with no means available to help businesses differentiate the good from bad. We want to address this by building a service that establishes suppliers' credentials to offer advice from the outset and then continually seeks feedback on the quality of those services for everyone to see."
Feedback from participants will be a crucial part of the scheme. Matthew Hancock, enterprise and skills minister, said: "Growth Vouchers will allow us to find out scientifically what advice small businesses value, and to shape government advice in the future according to business need."
Small business can apply for Growth Vouchers on the GOV.UK website.
Related resources: