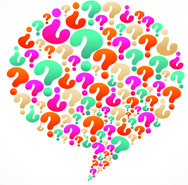 Join our community
Have you got five years' experience or more in your area of expertise? Join our community of professionals providing valuable information and advice for small businesses.
Donut Featured Experts on the Marketing Donut website benefit from:
enhanced professional credibility through sharing knowledge and expertise;
wide exposure through a recognised brand – Marketing Donut has more than 235,000 unique visitors per month and 33,700 Twitter followers.
The Donut Featured Expert package:
Your own profile page – a photo, contact details, social media links, company description, 'About the Expert' text and links to published articles and blogs on Marketing Donut. Profiles are indexed by expertise and region. Here is an example of an Expert profile page.
Directory listing – by expertise and location, up to fifty words.
Donut Featured Expert badge and Twibbon for your site – put on your website/Twitter account to show you are part of the Donut Featured Expert community.
Content contribution opportunity – Featured Experts may be invited to contribute blogs or articles to the Donut sites for which full credit is given and which are linked to your profile page, enhancing your presence on the site.
12 months: £390+VAT
If you would like to become a Donut Featured Expert, please fill in the form below for review.