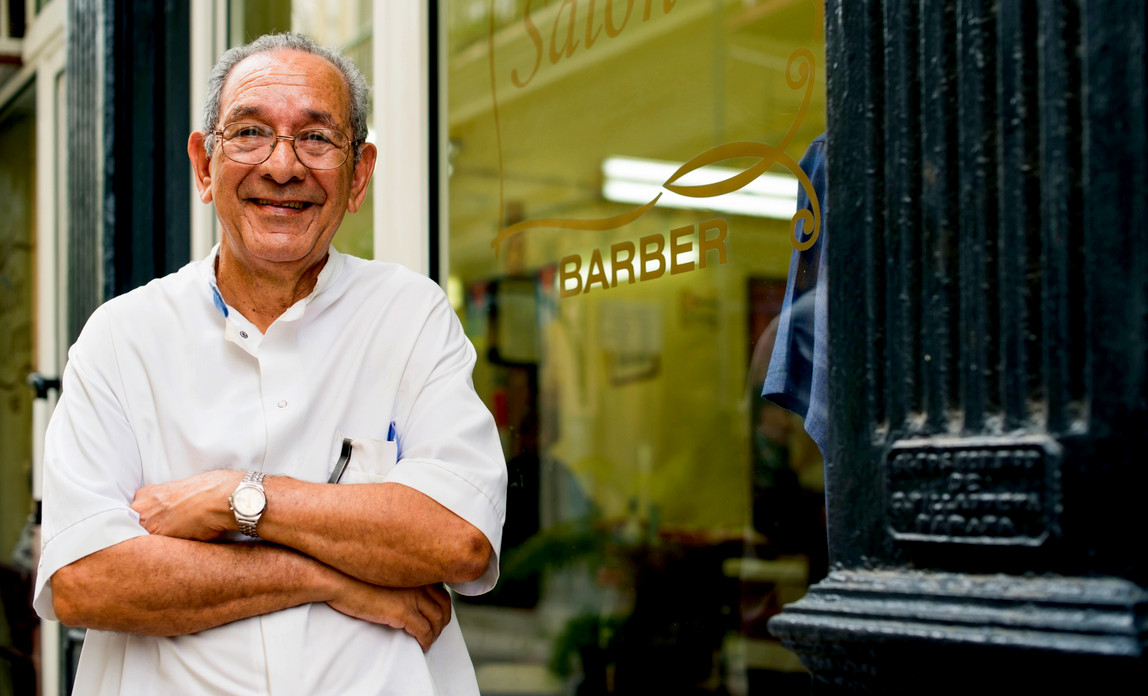 Some businesses seem to have been with us forever. They have survived many recessions, two world wars, the Great Depression and even the Industrial Revolution. Rachel Miller finds out how three of them have done it
It's amazing just how long many household names have been around. In the world of finance, Lloyd's of London was established in 1688 and the Bank of Scotland was set up in 1695. Brewer Shepherd Neame and wine merchants, Berry Bros & Rudd, were both set up in 1698.
Then there's Crosse & Blackwell and Twinings, both of which opened their doors in 1706. And in 1823, two other British classics— Lea and Perrins and Pimm's — started up.
We spoke to three small-business owners about the history behind their modern firms and asked them to let us in on the secrets of their success.
During the interviews it struck us just how steady and dependable these individuals were, but also how they have maintained a strong focus on basic business virtues – such as customer service – through any changes in their marketplace. Read on and see if you agree.
Parsons the Jewellers, Bristol, established in 1710
Owner, Paul Davis: "Parsons has been selling jewellery in Bristol for 300 years. It has seen wars, recession and many moves but it still attracts young couples to buy our trademark coloured diamonds. The first shop on Redcross Street, Old Market, was founded by George Edgecumbe in 1710. He had trained as a brass founder and then moved into clock-making. His son John married Elizabeth Parsons, and it was their son, George, who branched out into jewellery.
"Parsons moved to Penn Street in Broadmead in 1966 after the original premises were demolished to make way for a roundabout. Another branch of the shop, which had opened in 1888, was lost in a wartime blitz. Now we're in The Galleries Shopping Centre in Bristol.
"We've put up a display showing the company's history with photographs and receipts dating back to 1876. We've got old ring boxes with the Parsons logo and 'good luck' silver spoons from the firm – a freebie when you bought your wedding rings at the store. Everything has been gathered and donated by our customers.
"It has been a tough year but we are still here. Parsons is such an institution, you could never let it die. I feel like a caretaker here. The people of Bristol, I'm sure, would want to see it continue."
The secret of our success: "We keep evolving. Although we are 300-years-old as a business, we are bang up to date with our marketing and products. We make sure we are different, interesting and never forget that purchasing anything has to be a completely enjoyable experience."
Robert Cliff Ltd, plumbing, heating and mechanical services, Uppingham, established in 1847
Owner, Robert Cliff: "The company was started in 1847 by my great-grandfather, George Cliff. The current directors, Tony and David, are the fifth generation of plumbers.
"The business has undergone some significant changes over the years. After my grandfather's death in the 50s, the business closed for a while and most of the employees were taken on by Uppingham School (one of our long-standing customers) to become The Uppingham School Maintenance Department.
"Then in 1973, I started up the family business again – Robert Cliff Plumbing and Heating. My sons Tony and David joined me after leaving school and soon showed great talent for the plumbing and heating business. They became partners after leaving technical college and then directors when we changed into a limited company.
"I'm now semi-retired and try not to work more than 60 hours per week – most weeks I manage to take a little time off to play golf!
"The original business did painting, decorating, plumbing and gas fitting and worked for many of the local Halls, such as Stockerston and Allexton. Plumbing and heating has become far more technical over the years with rules, regulations and site safety being paramount."
The secret of our success: "We try to keep people happy, do a quality job and give value for money whilst not letting people down."
Paxton & Whitfield, cheesemonger, established in 1797
Ros Windsor, managing director: "Winston Churchill once observed 'A gentleman only buys his cheese at Paxton & Whitfield.' Paxton & Whitfield was first recorded as a partnership in 1797, but its origins began in 1742 when Sam Cullen set up a cheese stall in Aldwych market.
"As London became more affluent, Sam moved his business to Jermyn Street, where there is still a shop today. He also took on two new partners – Harry Paxton and Charles Whitfield. The company's reputation grew and in 1850 it was appointed cheesemonger to HM Queen Victoria.
"While the earlier years were good, times were tougher from the 1860s. Demand from smart society for traditional English farmhouse cheese was fading and factory-style production was becoming the norm. Many artisan cheeses disappeared and this trend continued throughout the two World Wars. In the 1940s, with eggs, butter and cheese in short supply, 93 Jermyn Street became an ordinary grocery shop.
"After World War II, and a series of different owners, business improved as Paxtons rekindled their contacts with the traditional artisan cheesemakers of rural Britain and started bringing in the best artisan European cheeses. More recently, two new Paxton & Whitfield shops opened, in Stratford-upon-Avon and Bath. Paxton & Whitfield also sells cheese via its successful website."
The secret of our success: "Staying close to our customers and to our suppliers and responding to both their needs. We have had to be prepared to change and work with the times. We try to innovate and were one of the first cheese companies that had a website."
More on this topic: