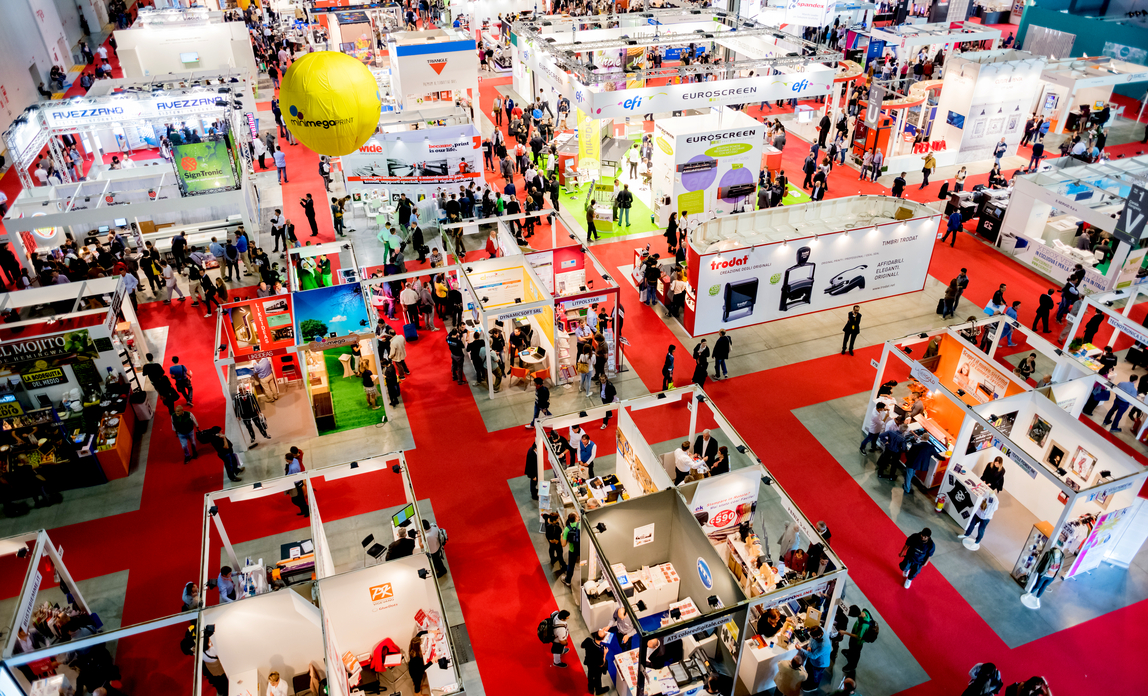 Phil Powell offers some useful tips to help you make the most out of a visit to an exhibition
Do
Plan ahead and set objectives. The more time and effort you put into it, the more you will get out of it.
Pre-register. Not only will you save money (most trade shows charge an on-the-day registration fee which is usually about £10) but you will also be first in line for the latest show news, offers and benefits via e-alerts. You will invariably receive full show previews in advance plus invitations to networking events and details of special show promotions.
Give yourself enough time. If you are visiting a core show within your industry then you will be meeting people you should be speaking to in every aisle. Take my word for it - time will run away from you and you won't have achieved half of what you set out to do by the end of the day. Allow enough time for unscheduled conversations as well as planned meetings.
Take advantage of free educational opportunities. The closer we are to an exhibition or industry the more likely we are to fall in the trap of "seen it, heard it, done it" - and "got the t-shirt". Don't be complacent. Look at what the organisers and exhibitors are offering in terms of seminars and conference sessions; you may learn something new.
Which leads me neatly on to "being open to ideas". One of the great advantages of exhibitions is that we often learn about concepts and ideas which we have never considered before. In some cases, when we are looking for innovation, it's the idea that we haven't considered that offers the best solution. So take a good look around and be prepared to listen.
Don't
Expect to "do" the whole show too quickly, allow more than one visit. Even the smallest of events may need two days or at least two half days. By their nature exhibitions are places where meeting the right people on the right day can fall naturally into place, but equally you can quickly become frustrated when you keep missing the person you most wanted to see. If it's feasible, I would always recommend you schedule two half days. That way you have an opportunity to ensure you don't miss that essential person. Also you have a chance to go back and check out the stand you may have missed or the brand new product you would like to know more about.
Just focus on the companies you came to see, visit some newcomers. You may be surprised by the number of companies offering similar services. It is worth considering start-ups and lesser known companies who have the drive and enthusiasm to win your business and keep it.
Book too many meetings, keep your diary relatively free. If you plan too much, to the extent that you have arranged back-to-back meetings, you will only set yourself up to fail. The likelihood is that you will be late for every meeting. While you need to make the most of your time, over-plan and you stifle the opportunities for chance meetings and the ability to be flexible. There has to be give and take with time at shows and I believe most people in business attending exhibitions would understand that without question.
Be afraid of being cornered by an exhibitor, keep an open mind. I've done it myself - walked through an exhibition hall frightened to make eye contact with keen exhibitors in case I get hauled onto a stand never to be seen again. Make eye contact, smile and remember a quick stop could result in an invaluable find or an enlightening conversation.
Waste the information gathered at the show, follow it up. I dare anyone to admit they haven't returned from an exhibition with a carrier bag full of brochures and a pocket full of business cards which never see the light of day again. Don't waste these snippets of information; share them with your colleagues.

For further information please visit the Association of Event Organisers' website.
Written by Phil Powell.