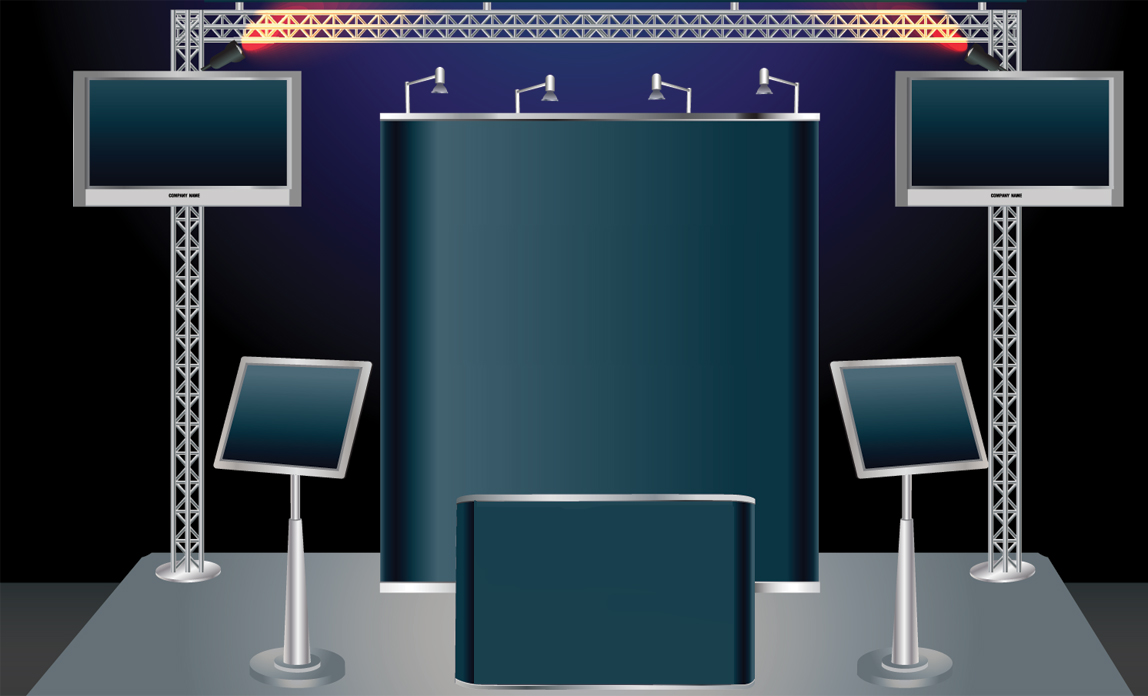 Nine FAQs on exhibitions.
1. Why should I take part in an exhibition?
Exhibitions can be a valuable way of meeting many key prospects in a short space of time. Providing you choose the right show and plan carefully, you could lay the foundations for profitable growth in contacts and eventual sales.
Apart from making contacts there are other valuable benefits:
It raises your prestige and image to be seen at major venues like the NEC or Olympia. You have arrived.
Shows are a good place to get instant feedback on new products.
Your staff can help man the stand and also give them a chance to check out your competition.
You may have the opportunity to meet foreign buyers and to look for agents here and abroad.
2. What is taking a stand at a trade show, a county show or a national exhibition likely to cost?
There is no rule of thumb which covers such diverse possibilities. Each event will calculate their charges based on a basic cost for the area you might occupy and even whether you are indoors or out. The rate will also take into consideration the value of the potential traffic which will pass your frontage.
Major venues in the UK will cost a minimum of £1,500 for a small shell stand (the bare frame, fascia name board and flooring). County or agricultural shows will cost much less. The former will attract several hundred thousand people, the latter maybe only 5,000.
The other main cost headings are:
Extras like lighting, power points and a muslin ceiling to cover the wiring can be extortionate. Take chairs, a desk, a coat rack, pot plants, display boards etc with you as hiring them can add noughts to your budget.
Some venues will prevent you doing wiring or erection without using their contracted union labour. If you have a self-erect stand you can just rent the space.
Graphics - large photos dry mounted and text panels may amount to £50 each.
New sales literature may need to be organised.
You may want to run competitions or draws to encourage visitors to stop.
Accommodation (which can be expensive near venues like the NEC). Book early and be prepared to travel some distance.
Staff time and training, including setting up the stand and breaking it down after the show.
3. How do I measure the cost-effectiveness of exhibiting, compared with other marketing activities?
Public or consumer shows usually generate instant cash, unless you are promoting kitchens or conservatories. Trade shows are unlikely to generate instant orders - the real selling is done following up after the show, and in many cases buyers wait until they see you again next year to see if you're still around. Trade shows are a long-term investment.
It is vital that you keep a record of all the visitors who express an interest in your goods, services or company. This could be something as simple as a visitors' book for recording follow ups or a box that contacts can put their business cards in. Larger exhibitions often use technology to help you collect visitor details such as barcode scanners which will read the I.D. badges of your stand visitors. The contact details of all those visitors are then sent to you following the event.

Bear in mind that there is often a surprisingly long lead time between making first contact and an order being secured, so measuring cost-effectiveness has to take the long-term view.
4. Where and how often should I exhibit?
Where you choose to exhibit will be governed by what industry you are in and what events are available. Avoid general shows and look for those where most of your target audience will attend. Send for last year's catalogue from the organiser and see if the well-known names from your sector are there. The organisers should be able to give you a detailed breakdown of exhibitors and visitors from previous years. Check this to see if your rivals, customers and targets are listed. Ideally visit first before booking for next year. This will also give you an idea of the best spots to book (if they are available and within your budget).
The exhibitor's Bible is Exhibition Bulletin, which is published monthly. Copies are probably in your local reference library. Trade magazines will also list forthcoming events or you can ring the editor. Avoid shows that are run for the first time, as new shows take time to become established.
5. How far ahead should I start planning for a major show?
Shows are expensive and success usually only comes from planning well in advance. A good show organiser will produce a detailed handbook giving cut-off dates when certain items must be booked - show catalogue entry, electrical requirements, fascia name etc.
Printing takes time. Examine your literature store: you may want two levels of promotional material - one adequate but cheap that can be given away wholesale, reserving the full colour brochure for serious enquirers. It is generally thought that, at best, 5% of the visitors through the door may actually meet you.
6. What really matters when it comes to stand location, layout and design?
Traffic is the most important factor. But while you want your stand to be in a position where plenty of people see it, they also need to be able to slow down or stop and look properly. You can attract attention by providing good visual interest on the stand - such as well-designed graphics or moving displays, or even a digital loop presentation. Never assume visitors passing your stand know what you produce - spell it out with big words and pictures.
It is possible to design a stand yourself using hired-in components such as chairs and display cases. There are a few money saving tips such as borrowing the company sign from reception, chairs from the meeting room and product photographs from the boardroom. But do be careful not to look homemade or cheap.
Alternatively, if you want to look good without the hassle, use a specialist exhibition stand designer.
7. How many people are needed on a stand?
The number of people needed depends entirely on the size of your stand but even a small unit should have at least two people on hand - even if only one is on duty at a time. The appropriate people are those who know about the product, who look presentable and, most importantly, who can interact well with stand visitors. Make sure that those who 'man' the stand are readily identifiable to visitors.
8. What is the key advice for successful exhibiting?
To improve your use of exhibitions:
Promote your stand in advance, for example by promoting your presence at the event on your website, emailing existing customers inviting them to visit you on your stand and via any social media channels you use. Some exhibitions provide free invites that should be mailed to key clients.
Make the stand fun; look busy and interesting.
Put something arresting or unusual on the stand to make people stop, preferably with some connection to the stand.
Rotate the staff to keep them fresh and alert.
Be attentive and friendly but don't pounce on visitors or place yourself in the entry point to the stand. Be on hand but behave like wallpaper until needed.
Mark new products 'NEW'.
Put 'sold' stickers on some of them, even if they haven't been. People like to buy from successful companies and it depresses the opposition.
Address visitors by reading their name tags.
Follow up promptly on any enquiries.
After the event finishes, but while things are still fresh in mind, hold a debrief meeting with your staff and set new targets and plans for the next event.
Avoid common pitfalls:
Not making it apparent what it is your business does.
Providing obstacles to entry onto the stand: steps up, balustrades, psychological barriers.
Amateur graphics (hand-written).
Forbidding looking staff.
Bored, tired staff more interested in colleagues than greeting visitors.
Untidy stands.
Putting the new product at the back rather than the front of the stand.
No name tags or common dress code.
Failure to identify the visitor early in the meeting.
9. How can I capture potential customers' contact details?
Many exhibitions provide technology to help you capture visitor details. This could include the use of barcode readers that can obtain a visitor's contact details from their name badge or QR codes that allow exhibitors and visitors to obtain lists of contacts they have met during an event. If your chosen exhibition does not employ technology, you should, at the very least, get the visitor's business card and make a record of what their query was and what action is required. Follow-up should be done within days, preferably by phone, thanking them for attending the show and trying to close a sale.