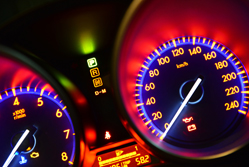 When I'm out and about speaking and running workshops on marketing I'm often faced with puzzled looks when I start talking about branding. But the fact is that your brand can become one of your strongest marketing assets — even if you are a micro-business.
It isn't an easy area though: it's as much as art as a science. Get it right and you will have loyal customers who come back again and again; get it wrong and customers could be indifferent towards your brand or even hostile.
So how can you build a brand that has the power to drive your ambitious business?
Here, in part one of a two-part blog, are four ways to maximise the power of your brand.
1. Know your stuff – a brand is more than a logo
People become obsessed with the logo of a brand, mistakenly believing that this is the brand. But the most powerful brands mean something deeper to their customer base — and it's that meaning that keeps people buying, even when it might be more rational to choose a cheaper option.
The first step is to accept that a brand is not entirely in your control. It is an impression that exists in your customers' minds created by how you look, what you say, what you stand for and how you help them. But you can influence this impression by defining your brand identity and then ensuring that it runs through your entire business so that your customer has a complete end-to-end experience that lives up to their – and your – aspirations.
2. There's not all that much in a name
This is a contentious statement – especially for a brand expert like me. But the name of the business doesn't have any significance until you give it meaning.
Think about all the made-up words that are brand names – Google, Hibu, Spotify, Moo. They all have very strong brand identities but before they defined what they wanted to stand for, those words meant nothing. So pick a name that you like and that's available as a domain name, and then work on creating something that customers can identify with.
3. Define your brand building blocks
To create effective brands, the real work starts long before the creative people are let loose with their colouring pencils.
Start by deciding what makes you different within the market and being specific about what you deliver to your consumers. Next, define your values and ethics – this is about defining what you believe in, what would will always do and what you never do. Finally, think about the personality of your brand. Imagine a person and describe them.
Then you can work on the words, behaviours and images to portray this to your customers.
4. Bring it to life
Now you can develop the visual part of branding, which includes the logo, colours, fonts and even tone of voice to bring your personality to life. This is the artistic bit – and much less about science – so it can be quite subjective
Write a detailed brief for a designer that outlines what you want to convey and to whom so that they can bring the brand to life in words and images.
If you create strong visual codes, your customers will know it is you even when you play with your codes – just as Google does with its daily doodles.
Copyright © 2014 Christina Richardson is a business marketing specialist, mentor and founder of The Nurture Network. She is also co-founder of the Brand Gathering community, helping young businesses to grow by working together.