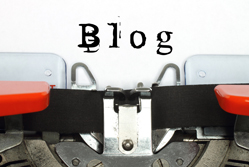 Over the past year, tactical guest posting of duplicate content has become synonymous with bad spammy SEO practice. Google has publicly expressed disdain for the practice and the recent Panda and Penguin algorithm updates have taken further measures to penalise those engaged in bad practices.
Once upon a time, guest posting was an effective system to build links to your website, but as it became more popular we inevitably witnessed a growth in black hat techniques gaining unnatural links at high velocities and unfairly ranking over competitors and effectively demeaning the quality of search queries. The Panda 4.0 website has taken a harsher stance on content aggregator websites, penalising automated and duplicate content with non-existent signs of community engagement.
Where does content marketing stand now?
Pick your subject and delivery carefully
By all means, produce content that expresses the benefits of your products and services but be wary of producing advertorials and promotional content. Online audiences are becoming more resistant to blatant advertising, they know when they are being sold to and they don't like it — this is why Adblock has become so popular. Always look to engage your audience by targeting their interests and getting creative with your content.
Where 300-400 word articles were the norm, now more comprehensive pieces of 2,000 words or more are in favour. Interactive elements and a focus on visual design are also becoming increasingly prevalent. So don't be afraid of building the resources for longer-term gains with your content.
Choose your resources carefully
Increasingly, small businesses have to consider the validity of the websites they post to. If a website looks out of date, is unresponsive and unsupported by social media, it is probably not worth your time. If, however, a website does have a modern responsive design and an active community, go for it!
Moz's Domain Authority has long been the standard metric for deciding whether a website is worth your attention, however traffic and community engagement are become more important and DA largely overlooks these elements.
Follow through
Individual page metrics are becoming more important for Google when it measures what is and what isn't a good link. Once posted, you need to support your content through social media sharing and outreach to authorities in your field.
The objective of good quality content marketing hasn't really changed. Never write for the sake of a link and always think about the bigger picture. Create engaging content that is unique to your brand and of real interest to an audience. Then take active steps to support your content on social media in order to create organic discussion.
Copyright © 2014 Charlie Phair, digital marketing executive, The Workplace Depot.