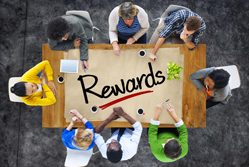 The internet is full of "how to" articles on networking, with many tales of success as well as examples of cringe-worthy failures. There are networking tips for intraverts and for extroverts, advice on speed networking and online networking, meet-up groups, referral networks and much more.
Frankly, as a small business, the options can be bewildering. I work in the B2B start-up sector and I could easily spend morning, noon and night networking. But what about what the return on time spent networking?
At its simplest level, either networking generates business or it doesn't. However, there are some hidden benefits that can be easily overlooked and may well change your approach to it. These include:
Goodwill. I am a firm believer that if you help others two things happen. Firstly, those you help will be inclined to help you when you ask. Secondly, although the positive feeling gained by helping others can't be measured, if you work on your own or as part of a small firm this goodwill can sustain you when times get tough.
Human interaction. Business is done between people and there is no substitute for face-to-face interaction. Networking gives you the chance to see the whites of someone's eyes and decide if they are a person you wish to work with or buy from. The value of that should not be overlooked.
Knowing someone who can. When you run your own business, the chances are that you have to do tasks yourself or they won't get done. One of the great bonuses of networking is that you build a network of people that you can turn to when you need help. Knowing the right people means you get things done faster and better than when you're starting from scratch.
Validation. When you work on your own it's not always easy to know if you're on the right path. Having a network of people that you can bounce ideas off means you can save yourself a lot of time, trouble and money. Naturally, you may not want to share your plans with a potential competitor. However, speaking to another small business owner in a different field can help as you often find that a lot of the issues you face are similar.
These benefits may be hard to quantify compared to the hard metric of business generated but they are still absolutely relevant and valuable to any small business owner that wants to build a supportive network.
Copyright © 2014 Marc Duke, marketing consultant and founder of Marc Duke Consulting.