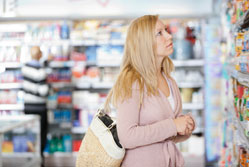 The recession has had a long-term impact on consumer attitudes and behaviours. One lasting change is that more than half of consumers express a preference for businesses that are local or are seen to be an integral part of their community.
That's potentially good news for SMEs but what other post-recession attitudes and behaviours will impact on small firms?
The cautious consumer
One thing's clear, consumers are now more cautious than ever and they find it hard to share the optimism of many economists. Recent research by ID Insight Consulting has found that fewer than one in three people agree that the economy is out of recession and growing. More than two-thirds believe the economic outlook is uncertain and only 10% feel that the UK economy is likely to show sustainable growth.
These findings seem hard to reconcile with most measures of economic activity. But the research shows that most people find it impossible to separate the wider economic situation from their own financial situation; the economic environment might be overwhelmingly positive but if they don't feel it, then they don't really believe it.
In addition, it appears that the impact of the recession has been so profound, that it has had a lasting impact on consumer psychology, even amongst the many whose personal situation is now fairly positive and those who never really felt its full force.
The rise of the thrifty affluents
Consumers might be more interested in dealing with smaller, local businesses but it's important to recognise that the focus on value for money is just as important. Value brands across the board have lost most traces of stigma and coupon culture appears to be pervasive across all age groups and income brands.
However, the potential threat to the small business that finds it hard to compete with larger players on price is somewhat offset by ongoing strength at the quality end of many consumer markets.
What we can be certain of is the emergence of several new consumer types; the Thrifty Affluent, Bounce Back and Still Struggling segments will have an on-going impact on UK businesses of all sizes.
Smaller businesses, less encumbered with rigid segmentation models and more able to react swiftly to changes in consumer spending habits, could well hope to turn this new order to their advantage.
Copyright © 2015 Duncan Bridge, director of ID Insight Consulting.
More on this topic: