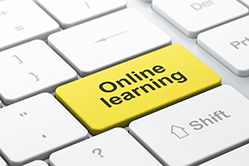 Have you ever heard the phrase the "busy fool"? For many business owners, this is their reality. They work all hours of the day servicing their one-to-one clients, often into the evenings. Time off is few and far between.
Those whose only revenue comes from selling their one-to-one time will always be limited by how much they can physically and mentally deliver in a day, week or month. They will never be able to break through that ceiling, unless they can charge significantly more for their time.
For me, the move to online coaching literally transformed my business overnight as one of my first product promotions resulted in $24,000 of sales, the majority of which were a passive revenue stream for me.
Selling consultancy online
I am not alone in my experiences either. There are many people out there making impressive revenues by selling their services online. The great thing about it is that it applies to any type of coaching or training, not just the traditional personal or professional development coaching.
I know a personal fitness instructor who made thousands from selling an online fitness bootcamp, containing content she had created years before, but had never found a way to use properly. What I love about that particular story is that she created additional revenue from what she already had in place and it was a totally new market that opened up for her — clients that were not on her doorstep.
Thinking outside the box
If you are wondering if this will work for you, I would encourage you to ask yourself one simple question. Are you limiting yourself by not thinking outside of the box and exploring new routes to market and new customer bases? Are there ways of attracting new business that you haven't even thought of yet and if you did, what impact could they make?
It does take some thought to work out how to package up what you do into products your clients actually want to buy, but once you've made that first online sale, you can do it over and over again.
I still love my one-to-one coaching — it brings me great fulfilment and helps to keep me challenged to develop my skills and experience, but having more than one route to market and multiple revenue streams means I get to live life the way I want to and that is absolutely priceless.
Nicola Bird is the creator of JigsawBox, an online coaching tool for coaches, trainers and consultants.