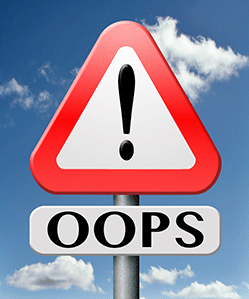 Social media can lull us into a false sense of security — we are more relaxed in our customer communications when online and that's not always a bad thing.
Many new and small business owners rightly use social media to promote a friendly, personal brand; they recognise that being aloof and corporate are traits more often reserved for large companies and that these can turn off buyers.
The public appreciate working with businesses that show they value their customers, and where the personalities of real people are visible behind the professional business front.
Correctly managed, social media makes it easier to interact with and grow a customer base. It can be a blessing for small business owners looking to penetrate their markets and develop long-standing customer relationships. By offering free marketing platforms and cheap advertising options, it is an open door for businesses that want to encourage direct customer contact.
Overstepping the mark
But social media carries with it risk. Perhaps because most of us are used to using social media for personal use, or perhaps because consensus on the rules of social media is never really reached, we can easily overstep the mark, going beyond the boundaries of business etiquette.
While the mistakes of big business tend to gain the most publicity, these companies have the financial means to weather negative publicity; small businesses with less financial security may not fare so well.
Hashtag abuse
In 2009, Habitat made the huge error of promoting its brand by using unrelated and inappropriate hashtags. The public's annoyance turned to anger when the company embroiled itself in politics by using the Iranian election to promote its stores.
The lesson? Only use relevant hashtags: tastelessly riding on the coat-tails of big news and sticking your nose into other people's conversation will only set your brand up for a major social media faux pas.
Blowing off steam
Similar stories are abundant online. Take, for example, the business owner caught complaining about a charity rep who visited his business looking for a donation. After finding that the rep had never personally purchased anything from his company he moaned to his company's thousands of Facebook followers. This attracted a stream of negative comments and portrayed the owner in a very negative light.
There are things that should be shared through your business's social media channels and other things that most certainly should not. You must consider what your followers want to hear from you and then think about the best way to communicate this — if, and only if, it's suitable for broadcast.
These examples show what can happen when etiquette is forgotten. Done well, social media can give your brand character and boost your customer engagement; done badly, and it's a very public platform for a PR disaster.
Think before you post
Large organisations can employ social media managers to guide and monitor social media marketing, but for most small companies limited resources prevent such hires. In these cases there are some simple rules to remember:
Think before you post.
Consider your audience — how will they take your comments?
And, if in doubt, ask someone else what they think before making it live.
If you are concerned that a post might breach social media etiquette, don't take the risk.
Charlotte Ward is a senior account manager at TopLine Communications.