As you might have gathered, it's our first birthday. The Donut MD Rory MccGwire has already written about why we set up the Donut websites and what we're planning to do next - so I won't talk about that.
Instead, I'd like to thank you - our readers, experts, colleagues and friends - for your fantastic support over the last 12 months. It's been challenging; it's been a steep learning curve; but it's been fun.
I'd also like to publicly thank my colleagues at BHP, who have been brilliant. From the moment the Donut project got under way, it's involved a massive amount of work and the guys here have all done their bit to help make these the best sites they can be.
So thank you, readers. Thank you, UK small businesses. Thank you, experts. Thank you, colleagues. Here's a cake we made ourselves (in the style of a donut, naturally) and some nice words from three of the businesses who have featured on the site over the past year. We don't usually blow our own trumpet, but what the hell!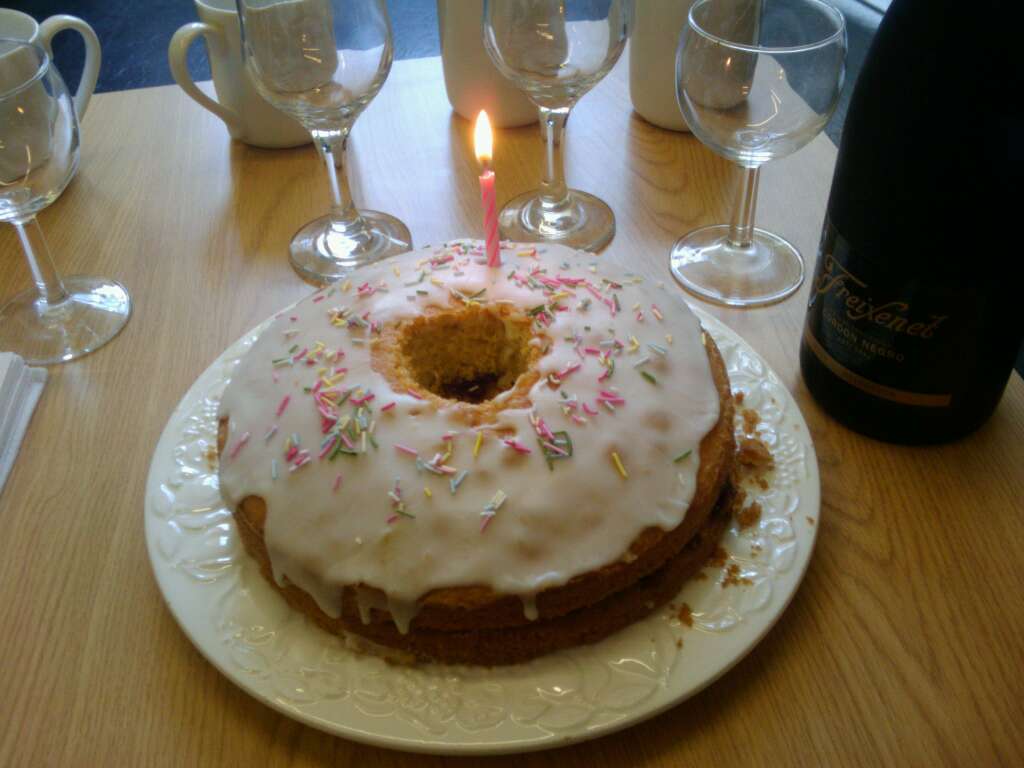 "Marketing Donut has proved to be a fabulous resource for businesses such as ours with its clear advice and inspirational case studies - including ours! Naked Wines launched in the midst of recession and has gone from strength to strength thanks to our ethos of championing small winemakers and working closely with our customers and partners." Rowan Gormley, founder, NakedWines
Read how Rowan set up his online wine business
"As the owner of a small business, you need to have a good understanding of many business disciplines. The Marketing Donut is a great help when you want ideas and inspiration about any areas of marketing. The articles are practical, to-the-point and well written. Half an hour spent on the site will pay great dividends." Andrew Jardine, founder, Atlantic Trampolines
Read how Atlantic Trampolines uses Google AdWords to sell online
"I think the Marketing Donut is brilliant and it gives me lots of new ideas. I follow every day and would highly recommend." Neil Westwood, managing director, Magic Whiteboard Limited
Read how Magic Whiteboard grew through investment from Dragons' Den