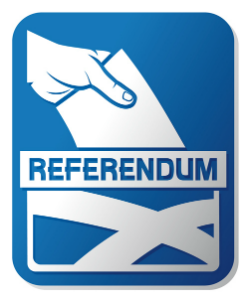 The Scottish Independence vote was a once in a lifetime opportunity. It was a triumph of democracy and 97% of Scotland's citizens are now on the electoral roll. This means that there are two real winners from the referendum, the people who organise the jury service (97% of people are now eligible for jury duty) and marketers.
Not only do we have almost all of Scotland's population's data available to access on the electoral roll, but we also get to examine a marketing case study like no other.
The key to marketing success: combining the rational with the emotional
The referendum was an example of two very different styles of marketing. The Yes campaign, headed up by Alex Salmond, was all about emotion. The Better Together campaign, headed by Alistair Darling, was all about rational considerations.
Despite the victory for the Better Together campaign, it's not a clear that they ran the better campaign. The reality is that both campaigns were lacklustre in some ways.
The Yes campaign made a basic marketing mistake. It was all spin and no substance. You might think that's a bit unfair, but when your campaign is basically the marketing equivalent of trying to re-create the "They cannae take our freedom" speech from Braveheart and you get accused of lying about things, then it's a sign that on some level you have failed. In the end, their campaign lacked solid foundations and cost them victory.
What can you learn from the Yes campaign?
Emotional appeals aren't everything. You need facts and figures.
The Better Together campaign was about the rational. Alistair Darling quizzed Alex Salmond about the economy, what currency we would use, what the impact on jobs would be. This is important, of course, but it's boring. There wasn't any emotional appeal. It was a total snoozefest. This failure meant that polls started to show leads for the Yes campaign and caused Better Together to panic.
What can you learn from the No campaign?
No matter what YouGov says, quantitative surveys aren't all they are cracked up to be. Dan Hodges put it best during the referendum when he pointed out that the poll which showed the Yes campaign had its first lead was the result of just 13 people saying they would be voting yes. If you'd asked them on a different day, got them in a different mood, or asked others, the results could have changed drastically and the entire narrative of the campaign would have been very different.
With surveys, you need to back up the data. Look at search trends and combine this with some qualitative analysis from interviews and focus groups to get a much stronger idea of what your results mean.
The turnout for Scotland in the 2010 General Election was almost 64%. For the Independence Referendum it was almost 90%. What's more, 97% of Scottish citizens registered to vote. In marketing speak, 97% of Scotland entered the sales funnel and 85% of them responded. I'd kill for those sorts of stats.
So, what's the difference between the referendum and the general election? The referendum was seen as important — it would have a tangible effect on people's lives.
That's why you need to find out what matters to your target audience and use it as a hook to solve their pains.
Copyright © 2014 Steve Haynes, SEO and site optimisation consultant for inbound marketing agency, Tomorrow People.