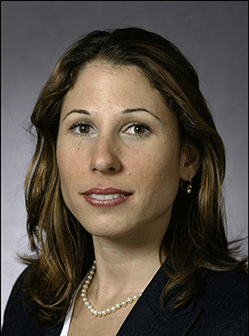 It's impossible to talk about marketing without mentioning the social web. The social web is here and marketers are looking for ways to connect and integrate their activities in an effort to improve both efficiency and effectiveness.
Apps offer a way to achieve better integration. While many think of apps on the consumer front (Facebook, Pinterest) B2B marketers are actually using apps more than ever.
In the B2B space, marketers are using apps for webinars, managing their databases, running online communities and finding out what people are saying about their brand in social media — among other ways.
How apps help generate leads
Using apps to tie all the elements of an integrated marketing campaign together can give marketers a more detailed and holistic view of their prospects and customers, and this means more leads are generated in the long term.
It has become increasingly important for apps to be more open and to "speak to one another". Without a connected system, a marketer may not know that the person who attended a webinar, the most recent Like on the company Facebook page and someone who has signed up for an event are actually one and the same person. When the B2B app eco-system becomes more connected, marketers get a much more complete view of the buyer.
Individual apps often solve one piece of the puzzle but as apps more easily connect, B2B marketers can better understand the all the pain points that may make up a potential customer.
Multi-channel marketing
Apps are a cost-effective way for small businesses to bolster their multi-channel marketing strategy. Social media, webinars and events are three popular parts of the marketing app ecosystem. There are marketing applications for these areas, such as plug-ins for Facebook or Pinterest and for webinar programmes, such as WebEx.
Some marketing applications even connect the on and offline worlds, with companies such as Cvent allowing marketers to manage events registration online as part of a wider marketing programme.
We recently delved into the marketing programmes of our customers and found some surprising information: the more marketing apps that marketers were using in our Eloqua AppCloud, the more leads they generated. The average number of leads for companies using no extra applications as part of their marketing programme was 171 per month, whereas companies using one or two apps generated 562 leads per month — a 230% increase.
It's not the individual apps themselves that generate the leads but these figures demonstrate that a deeper understanding of customers and prospects provided through connected apps can be achieved.
Sylvia Jensen is the director of EMEA Marketing at Eloqua.