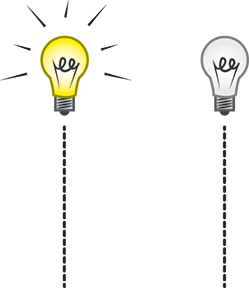 Having worked in B2B marketing for about 15 years for vendors and large agencies alike, about three years ago I decided to focus solely on the start-up world. Here are a few hints and tips for those thinking any business that needs to plan their start-up marketing.
Planning ahead
As a start-up, your marketing plan has to be short both in length and in time frame. One thing you don't have is time. At most, you are working to a six month plan — but get used to working in six week blocks. Things can change so fast you can't let a hefty plan trap you. A strategic "pivot" can make your well thought-out plans totally redundant and you have to respond to that quick and effectively.
Targets, customer and metrics
I had an old boss whose mantra was "results not excuses". This is the case with start-up marketing. You have to think in terms of results; hits on the website, click-throughs, downloads, beta trialists, followers, cost of customer acquisition, open rates, views and so on. If it can't be measured, don't do it, even if your gut tells you it's a good idea. If it can, the metrics must be meaningful to anyone investing in the business. All the VCs/angels want to know about is will this make money, not whether your marketing is world-beating.
Time to build a team?
When a start-up secures funding there is a tendency for the marketing part of the business to rub its hands with glee and get hiring; digital agencies, branding agencies, PR agencies. My advice: don't, unless they can deliver quickly and are happy to work on a part pay-by-results model. Otherwise your time is wasted in endless meetings when it should be spent on delivering results. Besides, sometimes it is quicker to do it yourself than delegate to others.
What are your top priorities — marketing to the investor or prospects?
You need to be really clear what the top priorities are. If the start-up is looking for investors, PR and profile-raising will be key; if it is looking for prospects, then direct marketing, lead generation, telemarketing and events will be crucial.
Whatever the priority is, you are going you have to keep the business objectives top of mind at all times. My advice: pick three or four key goals and go deliver on them, there is only one of you — sorry big marketing teams are the preserve of the well-established vendors — only so many hours in a day and only so much you can do. One final point to ponder — get used to the idea of doing everything from strategy to stapling, nothing should be beneath you. If it is, you are in the wrong place.
Networking and the decision-maker
Don't be seduced by marketing automation, lead nurturing and marketing software that can deliver incredible results. For a start-up, in some cases using these solutions can be akin to driving a Ferrari around to do your local grocery shopping. You have to get customers, partners and prospects moving up the funnel fast and the focus has got be to on getting to the decision-maker directly.
If you know them, great, if not use your network. LinkedIn and Google+ are priceless here to make things happen fast. Don't think "it's down to the sales guy", he/she can come in to do the negotiations. In the first instance they will look at you and say "where are my leads?" and you need to have the answer before the question is asked.
Heading for the exit?
With every start-up there is an end point; either it's securing more funding, a trade sale or even an IPO (less fashionable these days but still an option), and yes there is the other real prospect that the venture fails (although from my experience you learn lots from failure however unpleasant at the time).
As a marketer you must have these scenarios in your sights. For the disaster fold scenario, make sure your internal comms is handled properly and that suppliers and customers are treated in the right way. As one of my old bosses used to say, "be nice to the people on the way up as you might meet them on the way down".
For an IPO there is a lot of investor and regulatory work to do and for a trade sale your communications have to be perfect as well as the integration plan. Whatever the outcome, one thing's for sure — start-up marketing is never dull.
Marc Duke is a marketing consultant.