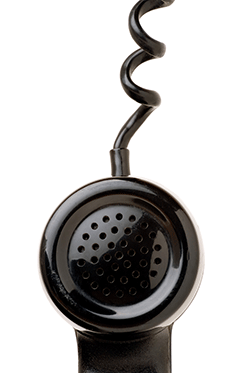 "I'm sitting on database gold," says the owner of a consulting firm.
"I know exactly who I want to do business with. I have a cleaned database of 1500 names. None of them know us yet but we have a really strong track record.
"I really need more clients. What's the quickest and best way to approach people, get them on side and generate sales?"
How should you approach a cold database today?
This business owner asks a very valid question, one that I know many other businesses struggle with.
Business development is tough today isn't it? In pretty much every firm I speak to it's the number one challenge. And so much has changed. Back in the day — well, the early 1990s to be precise — I was a salesperson. At the birth of the telesales era I'd phone people up and they'd sometimes thank me for my call! Can you even imagine that today?
When it comes to doing business today, the big problem is trust. We are all too busy, too oversold to, mistrusting of companies in general and self-oriented selling in particular. When I think of the number of cold sales emails I've junked, the number of times I've put the phone down on a salesman, the adverts I've ignored then this is the only course of action I can recommend.
My recommendations:
It is OK to make outbound contact, so long as you add value in the process.
Don't make contact until your platform is right. Your website is the first thing people check if they like what you've sent them so make sure it stands up to scrutiny and builds trust with useful content.
You want fast results? Start with your warm contacts not the cold list. You have a veritable goldmine of past clients and prospects and other contacts who know you. It's much easier to strike up a conversation when you have some history. Send them your valuable guides. Tell them what you are doing and ask them for referrals. Invite them to sign up to your newsletter. Reignite the conversation in a valuable way.
When it comes to your cold list, think personal contact not blank bomb mass emails. Court them with valuable content. Send out a guide by post in small batches and follow up personally. Invite them to contribute to research and share the results with them. Start conversations on the back of that.
Continue to add value with each and every contact. Earn the right to hold that sales conversation. Make it more about helping and less about selling what you have to offer and success will come.
Sonja Jefferson is an expert contributor to Marketing Donut and content marketing consultant at Valuable Content. Sonja is co-author, with Sharon Tanton, of Valuable Content Marketing.