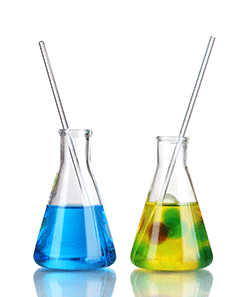 As if the process of devising an effective online marketing plan is not hard enough, small businesses also have to come up with creative approaches that will capture the attention of their target market.
Design matters — whether it's for a website, a blog, a newsletter or a social media page. You need to use the best possible approach to ensure you get results online.
Split testing — also known as A/B testing — is a crucial part of this process. Without it, it is impossible for you to achieve an optimum online presence. If you are a small business owner and you want to effectively reach out to your consumers online, then you should use split testing to create the best online designs.
What is split testing and why is it Important?
Split testing is the process of developing multiple designs and using them alternately to determine which one is more effective. Marketers aiming for the highest possible conversion rates on their websites and blogs commonly use this practice. It can determine which design works better in selling a product, generating leads, and channelling and maintaining a website's traffic.
Above all, it's important because it allows business owners to learn about their market's online behaviour and taste. Pin down which creative look, design, and approach works with your market to help you sell your products and services. Split testing is the single most effective way to find out how to get potential customers and clients to convert.
Which tools do you need for split testing?
Here are some of the most effective split testing tools that you can use for your business.
Google Website Optimizer: To optimize your site, you need to develop alternate versions of your webpage and determine which one works better. Along with a conversion URL, you need to submit these pages to Google through the Google Website Optimizer. This powerful and simple tool will help you put together an optimized site free of charge.
Split Testing Pro: This desktop-based application combines all the possible tools that you need in order to test multiple versions of your website or blog. In exchange for a low-cost monthly subscription, you will be able to run multiple versions of your online marketing platforms and determine which ones will give you the conversion rate that you need.
Optimizely: Optimizely is a web-based application that copies web pages from a given URL and substitutes different variations for the script used for each one of them. After that, users are granted access to variations through an in-browser editor. Display features can get a little messed up after the substitutions, but you will be able to use this app to come up with the best copies and scripts for conversion.
Guidelines for split testing
There are some guidelines that you should keep in mind as you use split testing to improve the conversion rate of your blog or website.
Test text vs images
Some people respond better to text, while others respond best to visual images. In the process of creating a high-conversion website or newsletter, split test text-heavy studies against image-heavy designs. Doing so will help you determine which text-to-image ratio will work best for your website.
Test single page vs multiple page opt-ins
While there are certain opt-in processes that are too complicated to squeeze into a single page, there are some that can sit perfectly in a single web page. For the best possible conversion rate, you have to find out whether a multiple-page opt in process works better for your consumers or whether they will respond best to one-page opt-in schemes.
Test product images
If you are selling a particular product, you need to determine whether adding an image will be beneficial and which product shot will do the best job in inviting potential customers to convert. Test multiple product shots and find out which one will appeal to your market best.
Split testing can be a time consuming. However, it will pay off in the end, helping you achieve the best conversion rates. The power of effective social media marketing design is phenomenal and through using split testing you can achieve the best results possible.
Olivia Rose blogs about business and uses split testing and multivariate data analysis to conduct effective online marketing.