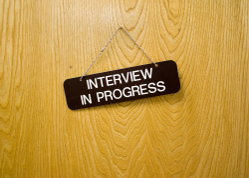 Once a business has become established with its own offices and other fixed overheads, hiring the right people for growth becomes an important priority. By far the most difficult person to recruit is always the right sales director.
Yet, in these troubled times, executing effective sales is right at the top of many growing companies' list of priorities.
Most start-ups are established by a couple of complementary individuals who are able to sell their products and services to family, friends, former work colleagues and anyone else that they like on a personal level.
These first customers should be cherished, as are they willing to give the new enterprise a chance and are flexible and understanding when the seedling company has its first serious challenges with delivery.
As soon as these inevitable hiccups are overcome, the first customers then become customer mentors, advising the new enterprise on growth and even recommending other people who might be potential customers.
In my experience, these times are viewed as the halcyon days of the start-up, when the company first begins to make a profit and the ever-present threat of bankruptcy has at last disappeared into the background.
Lifestyle businesses
Some companies never progress past this stage and remain boutique, life-style businesses, only ever selling to their friends and close associates. If they also learn to raise their prices to a sensible market level, these companies can be very profitable, so long as they manage their overheads sensibly.
Once established, there is always the opportunity to grow the company further with one eye on a potential trade sale or management buy-out. These are very attractive options, giving the original founders financial security for life, as well as the external recognition they felt they always deserved. This is their reward for the early risks when first going it alone.
To grow the business, the founders then acknowledge they must find a highly experienced sales director. This is the first person in the company specifically charged with finding new accounts, growing existing ones, hiring a focused sales force and ensuring that the sales pipeline grows steadily over the next five years.
This is also where it can all go horribly wrong. The natural tendency is to approach recruitment agencies, which provide impressive lists of candidates with résumés proving without question that the candidates have doubled sales wherever they have served.
Theses candidates then use their advanced selling and closing skills to impress their slightly naïve interviewers. While deeply impressive at the interview, there is often a distinct feeling that the new potential sales director is culturally different from the company they are joining.
These concerns are swept under the carpet, and the candidate gets hired, even if other members of the team also expressed concerns about their personality. Six months later the promised upsurge in sales has not happened, and there are complaints about the salesperson's over-aggressive attitude from customers and staff alike.
Personal experience
I speak from personal experience here. My first start-up was highly successful, so I had proven sales credentials for early-stage start-ups. I was much less effective in — and on a couple of occasions fired from — other start-ups where I failed to understand the culture of the organisation.
The learning point here is not to hire aggressive salespeople too early. The right time is when the company approaches thirty people and the sales director can be hired alongside other experienced industry professionals in marketing, finance and human resources.
This is all part of the painful growing-up process and necessary if you want to build a sustainable business. In the meantime, you should encourage everyone in the company to continue selling as you did before, in a low-key, personable way to friends, family and other people you like.
And when you do hire for sales:
Have everyone in the company meet them; and listen to your existing employees' opinions;
Ask the candidate to recommend one of their clients to speak to — ideally this will be someone from their 'little black book' who will make an ideal client for you, too;
Don't just seek references, speak to previous employers on the phone;
At interview, look for substance and not just style or bluster. If you don't see sparks of insight and understanding, you're not dealing with a professional.
Early-stage sales managers need to burn the phones and wear out their shoe leather on the street. Someone who wants to manage the sales spreadsheet alone won't deliver the goods.
Copyright ©Mike Southon 2012. All Rights Reserved. Not to be reproduced without permission in writing. Mike Southon is the co-author of The Beermat Entrepreneur and a business speaker.