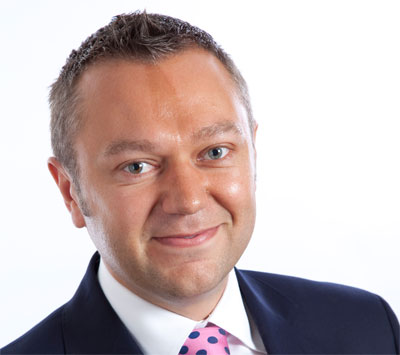 It seems that every business is looking at apps and opting for a mobile strategy, but have you thought about why and how you are going to "go mobile"?
The online market is booming, and is only continuing to grow. The majority of retailers and SMEs have already opened online channels, increasing their brand visibility and capital possibilities. Yet, it is the mobile marketplace that is yet to show off its investment potential. In 2011, UK online sales reached £68.2 billion with a 16% growth rate (IMRG, 2011). Mobile commerce sales on the other hand represented only 1% of that figure (PayPal Report, 2011), suggesting that mobile services have a lot to learn when it comes to encouraging consumers to purchase.
There are 1.2 billion mobile internet users in the world (ITU World Telecommunication, 2011), but to target them successfully, a business needs to understand their individual requirements, motivations and behaviours. Otherwise, a business may embark on ventures that are needlessly costly. Many companies have already spent time and money on developing a mobile channel to no avail.
Of course a mobile channel can bring a number of benefits for any company. In fact, 14% of UK consumers are currently using their phones to purchase (Mintel, 2011). Those businesses that have not optimised for the mobile web will rely on the patience of their users to navigate their mobile website on the browser and conversion to sales are likely to be lower due to reduced ease of use.
Meanwhile, those businesses that have optimised their website for the mobile platform will be offering convenience, ease of use and efficiency to their users, factors which will lead to consumer satisfaction and intentions to purchase. Yet, it is those companies that have developed a native mobile application that will benefit from an increase in brand visibility, accessibility and convenience.
Having downloaded a mobile application, the user will not only have expressed their desire to view that brand, but will be subjected to the brand name on daily inspection of their mobile screen. In such a way, the brands message becomes more influential. This, combined with a mobile-friendly interface and efficient navigation, will be added factors of influence.
Yet, it is the user's desire to view an app that will lead them to download. If a consumer does not recognise the necessity of downloading a particular app then they will not do so. Furthermore, if a business adopts a mobile channel without thought to design and the user's requirements, then their move into mobile commerce will be ineffective.
Businesses need to be asking themselves some of the following:
Does our target consumer use mobile services? (consider their age, occupation, requirements, location)
Where does our consumer want to shop? (online, mobile, physical)
What would our consumer hope to gain from our mobile application? (Information, services, purchases)
What do we want to gain in return? (Brand awareness, information distribution, sales, increased profits)
If the answers point towards the development of a mobile app strategy, then market research into the requirements of the consumer is essential for successful design and content. A business should not jump on the app bandwagon without first understanding why. A different channel or strategy could be just what the company is looking for.
Thomas Coles is managing director at MSM Software.