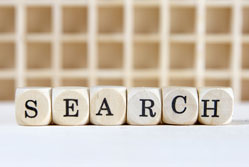 Let's be honest, running your own business can be a nightmare sometimes and, inevitably, the biggest challenge is prioritising what's important and what can wait.
When the inbox starts to overflow, it can be easy to simply set aside tasks that are deemed non-urgent for a later date and, for many, online marketing fall into this category.
But I'll let you into a secret: clients (along with service providers, staff, suppliers, and so on) will never stop throwing curveballs. You will, however, learn to manage them with greater efficiency.
But the fact is that organic online marketing can't wait — it takes time and the later you start, the later you'll see results.  Online sales are now forecast to make up 21.5% of the retail market by 2018, a rise of 8.8% from 2012. Without a hard-working online presence, you could be missing out on a substantial amount of potential business.
Too good to be true?
If you have set up a new online business then you've undoubtedly prepared an online marketing plan already. And you've probably also had lots of calls offering services that will guarantee your website a top five organic placement on Google within six months. Trust your instincts on these and steer clear of quick wins — as the old adage goes, if it sounds too good to be true, it probably is.
Online marketing is about earning trust and it will take time — that's why it is prudent to start early and focus on the long term. While there are numerous resources available to support beginners with SEO (such as moz.com and our own Donut guides), the greatest challenge for small business owners is time.
Opting to work with a respected search agency can provide a more holistic approach — using their resources to manage multiple elements concurrently rather than jumping from task to task. Alternatively, many search companies will be open to completing certain elements of your own strategy such as social media management or content provision and dovetailing this with your own activity.
The power of pay-per-click advertising
While this work continues in the long-term, an effective way to make more money and drive traffic to your website in the short term is to use pay-per-click advertising (PPC) such as Google AdWords.
In short, you create adverts to be placed on relevant results pages of Google. To do this you need to create adverts that Google deems good quality "answers" to search "questions".  PPC offers flexibility both in terms of advert content but also in terms of spend as you will need to ensure that you are targeting relevant phrases and bidding effectively to get a decent return on your investment.
As the name suggests, with PPC you only pay every time your advert is clicked on but if you choose the wrong terms and the wrong bids, your budget can disappear pretty quickly and with little to show for it.
Like SEO, PPC is a task that can be done by your team but, again, it can be time-consuming. And conquering Click through Rate and Cost per Acquisition through trial and error can be expensive. Many search marketing companies offer campaign start-up packages and monthly management plans, enabling you to get a strong presence in search results.
Copyright © 2014 Hannah Jackson, managing director of Search Marketing Group.