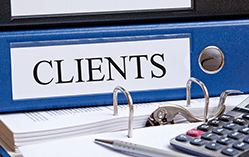 As business owners, we like to think we know our customers pretty well. After all, we spend much of our day either speaking to them directly or communicating with them by email and on social media networks.
But just how well do you really know your customers? Try answering these questions honestly. Do you know:
What does your typical customer looks like?
How your customers vary, according to the product or service you supply them?
Which sectors you penetrate with the greatest success?
Who is most likely to be receptive to your business?
What additional products or services your customers are most likely to be interested in?
You may be able to answer some of these, but few of us can say we know all of the answers for sure — and of course some of the answers may be dependent on our different products and services and are likely to change over time.
Or you might think you know the answers but then be surprised by the results when you gather customer feedback — proving that your assumptions aren't always accurate.
What your existing data can tell you
But you don't always have to ask your customers for feedback to get the answers you need. Often your existing data can tell you a lot.
Start by segmenting customers according to the specific products they have purchased. From here you can identify the audience most likely to respond to future direct marketing campaigns, helping you to increase ROI.
Know more, target better
You can also identify which criteria means a prospect is most likely to be interested in your product or service, based on your existing customer knowledge. For instance, for B2B customers you can analyse: best sectors, company size, regions, contact types and so on. For B2C customers, you can look at: best income bands, regions, hobbies, ages, social class and more.
This knowledge can also show you where your best cross-selling opportunities are with existing customers.
Smarter marketing = improved outcomes
Ultimately, the more customer knowledge you derive from your data, the better you can identify prospects and target those with the highest propensity to become a customer. This, in turn, will reduce your communication costs, improve response rates and maximise the efficiency of your marketing campaigns.
Antoni Chrysostomou is sales and business development director at Data HQ.