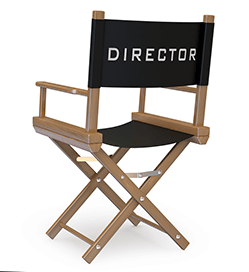 If you're a small business owner and you're not on YouTube, you're missing out on one of the most powerful marketing platforms out there.
Not only do YouTube videos drive traffic and produce excellent search results, but they also provide a much more accessible medium for accessing your customer base, building relationships, establishing your expertise and really branding your business' unique personality.
Who, after all, would prefer reading a dense white paper over watching what feels like a personal conversation with a business owner?
Still, filming a shaky video on your iPhone and pushing upload won't do much to help you stand out from the (very dense) crowd. Our guide to using YouTube can give a much deeper understanding of just how YouTube can fold into your marketing campaigns and how you can really master the medium.
Use video to appeal to your niche
The biggest mistake most business owners — big and small — make when they begin with YouTube is approaching with a "make it viral" mentality. This focus is unfortunate, because YouTube really provides a unique opportunity for appealing directly to your most ardent and loyal customers.
What's more, few people have the perfect formula for virality, and the more you make this goal your soul focus, the less authentic and compelling your videos will be.
A few tips for making the most of your niche:
Watch a lot of YouTube videos. Take a look at similar companies within your field to see how commenters are reacting in order to get a better grasp of what they find appealing — and what they don't.
Make good use of the Google Keyword Tool. The Google Keyword tool is great for determining just what your target demographic is searching for, and it can provide inspiration for new content. You might, for example, type the term, "hairdressers in London" into the tool, and find a number of hairdressing questions you can then address in a video, confident that your target market is searching for your production.
Master the Medium
Video and YouTube are very specific mediums, and it's important to learn the craft behind them both. You'll want to consider:
Variety. Variety is key for keeping your viewers glued to your channel. But don't let that intimidate you. There's plenty you can do with the format, whether that's how-to and thought leadership videos, ads or even creative and funny videos that just make customers laugh. The Air New Zealand video below, an "Unexpected Briefing," is a perfect example of a brand getting creative, without losing relevancy to the brand. The company re-envisions those boring safety videos, establishing their personable nature and sense of humour while also communicating valuable information.
 


Consistency. That said, varying your video types shouldn't equate to a loss of consistency. Make sure your company logo is prominent throughout your videos or on your YouTube page, and that you're emphasising a similar message throughout all of your videos. is a great example for this, as you can clearly see the speaker's logo and website displayed at various points throughout the videos, as well as the company's website listed prominently in the description. This establishes branding, and also makes it easy for interested customers to find you online.
 


Quality.If your video is shaking, has very rough edits and is overstuffed with annotations, you won't wind up looking very professional. Consider hiring a production agency for the most important videos, or keep your videos simple. It's much better to film a screenshot tutorial on your computer than it is to create a complicated masterpiece that exceeds your mastery. A video production course can also be useful.
YouTube: an essential tool
Whether you're running entire video campaigns or your video will be just one part of a wider campaign, YouTube is an essential marketing tool for any business. Master the medium, provide great content have a little fun, and enjoy all that YouTube can do for you.
Luke Clum is a digital marketer with Distilled.