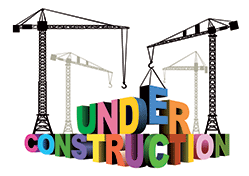 I'm consistently flabbergasted by how many business owners think they can throw together a website.
These are the usual scenarios:
Business owner makes a DIY website;
Business owner asks friend, IT geek, administrator, or work experience bod of the month to "put together a website";
Business owner uses build your own service like 1&1 because it says you can create your own website in minutes, for an unclear but supposedly cheap price.
Stop a minute.
This is your website we are talking about. This is the place your existing and potential clients will go when they want more information about you. This is the place they go to when they are tentatively putting their hand up and saying, "I may be interested in what you have to offer".
Don't screw this opportunity up. When people land on your website, with a problem that you can solve, make sure you've done everything you can to reap the benefits of this golden opportunity.
Achieve this by ensuring the person or team worthy of building your company website has the ability to: 
1. Establish the goals of the business, its target audience and therefore what the website is actually meant to achieve.
2. Design the website in line with specific businesses goals, and the needs of the relevant target audience. 
3. Apply the brand style of the business to the site, or make relevant improvements to make the brand memorable, consistent and exciting for the target audience.
4. Consider the pros and cons of various hierarchy, navigation and call to action options, and then apply the right ones for the unique demands of the website.
5. Write content to the right standard, and in the right tone for the particular audience the website needs to appeal to.
6. Source and place the right imagery so it brings the content to life and resonates with the website audience.
7. Plan, integrate and roll out the right level of social media activity to suit the needs of the target audience.
8 Apply all the dos and don'ts of search engine optimisation (SEO).
9. Review, measure and adapt all things website-related to ensure goals are being met.
10. Stand back and review developments from the customers' point of view.
So if you, or your friend, IT geek, administrator or work experience bod of the month does not have the above skills then they really should not be creating your company website.
Of course you will have to pay a proper website designer more than you would pay your friend, IT geek, administrator, work experience bod of the month or yourself.
But it would be well worth the investment if your website could:
Attract your target audience
Look credible and create the right impression
Provide the right information
Help your business build the right relationships
And generate hot leads.
 Sara Drawwater is an expert contributor to Marketing Donut and runs her own creative consultancy, Something Beckons.