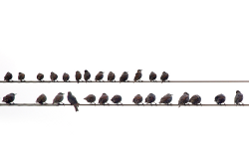 The succinct nature of tweeting has enabled Twitter to become the key social media tool for many businesses worldwide, allowing them to easily share content and links with their followers. However, interesting new research has shown that businesses could further capitalise upon their use of the social networking site, simply by giving greater consideration to the point at which links are embedded within the 140-character limit of a tweet.
Social media scientist, Dan Zarrella, conducted a study of 200,000 random tweets containing bit.ly links, and analysed the relationship between the position of a link in a tweet and the number of people who click on it, otherwise known as click through rate (CTR). His findings, which are effectively illustrated using a heat graphic, show that the optimal point to place a link is roughly 25 per cent of the way into a tweet. This is represented through the deep red bars in the heat graphic, which signify high CTR.
Surprisingly, Zarrella's findings show that links placed at the end of tweets produce a comparatively lower CTR, contradicting his earlier assumption that, "the end [of a tweet] was best".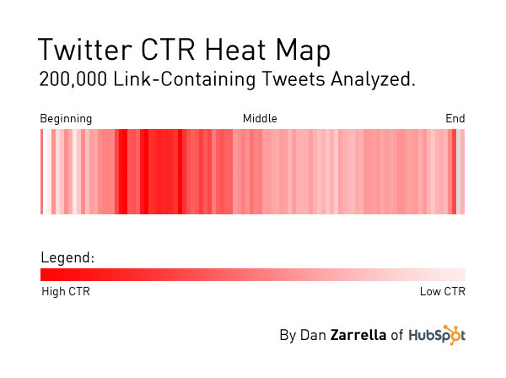 What do you make of these findings? We'd be interested to hear your thoughts on this research on the forum.
You can read Dan's article in full here.
Could you improve the way you use Twitter in your business? Are you worried that you are failing to make the most of social media? Read our popular blog posts, Twenty top Twitter tips and Top Twitter mistakes for helpful advice on how to optimise your use of the social networking site.